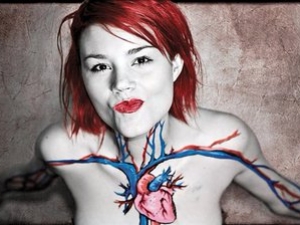 Watch for our upcoming article in The Muse magazine, a medical humanities initiative that aims to address key healthcare issues through interdisciplinary dialogue.
In this upcoming article we talk about the campaign #4Eva and how Eva and Cyrus McEachern collaborated to submit the now famous photos of Eva and the heart she painted on her body. Their inspiration was a contest founded by Dr. Carol Ann Courneya. This contest in turn inspired our legacy campaign, #4Eva.
"Heartfelt Images started in 2000 after I had been to a medical education meeting where I went to a session that was entitled the 'The Use of Photography and Critical Thinking.' And I thought, I wonder if I can bring that idea back and when I'm teaching medical students about the heart, give them the opportunity to use a camera and conceptualize the heart artistically? I'm a photographer, just amateur, purely amateur, but I have always loved photography and I think visually and I learn visually. So, it made perfect sense to me."
~ Dr. Carol Ann Courneya, Assistant Dean of Student Affairs and an Associate Professor in Cardiovascular Physiology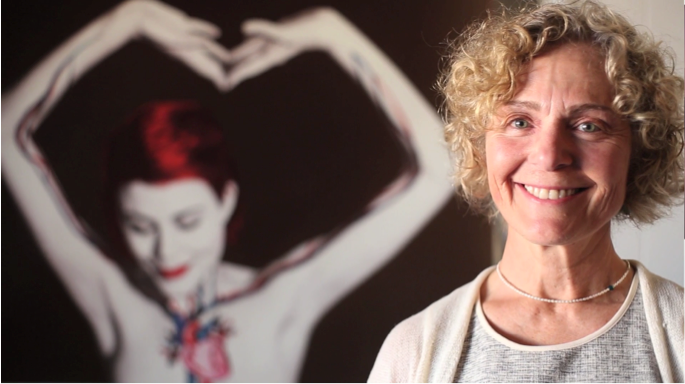 Dr. Carol Ann Courneya in front of a poster image of Eva.
Free Download for The Muse Readers
Click the Buy button. Create or log into your Vimeo account.
Enter promo code: THEMUSE
Expires April 30